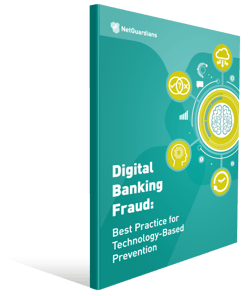 About Digital Banking Fraud
As digital channels have multiplied, so have the routes that fraudsters can use. And their options are about to expand again with the implementation of Open Banking and the coming into effect of Europe's second Payment Services Directive (PSD2).
Against that troubling background, this paper examines the best practices for an effective technology-based prevention.


---
Download this eBook to understand:
Latest digital banking fraud case studies
The looming challenges of Open Banking & PSD2
The risks: how and where cyber fraud happens
Your weaknesses: the three C's- customers, controls, and culture
The case for technology: eight reasons why it wins
Outlines for a tech-led solution: behavioral data analytics hold the key